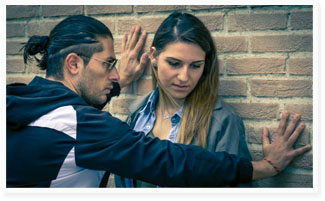 The terms assault and battery are often used to refer to one and the same criminal charges. However, these are two separate offenses with different penalties. Assault in California entails the actions a person takes leading to a battery. For example, you could be charged with an assault if you point a gun at someone you're arguing with so as to make him/her think you're about to strike. Battery, on the other hand, involves actual contact such as tripping, punching, or shoving another person. Battery cannot occur before an assault.
Generally, if you're convicted of assault under PC 241, you can face 6 months in county jail, and/or a fine not exceeding $1,000. In addition, the court may order you to do community service or take a batterer's course. If you're convicted of aggravated assault under PC 245, you can be sentenced to 2, 3, or 4 years in state prison or a sentence of up to 1 year in county jail, or a fine not exceeding $10,000, or both fine and incarceration. Based on the facts of your case, your attorney can argue that you had no intent to commit the assault, you acted in self-defense and defense of others, and you have no present ability to commit assault.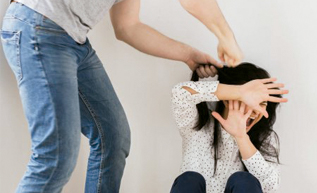 You can be charged with battery under Penal Code 242 if you willfully and unlawfully another person in a harmful or invasive manner, without his or her consent. You may be charged with battery for obvious forms of force as well as for minor physical contact. In some instances, what you may think is inconsequential touching of another person can be construed a battery if the touching is found to be offensive or harmful and the alleged victim didn't consent to the touching.
If you've been charged with a battery in California, you may face severe penalties. A "standard" criminal battery charge is considered a misdemeanor, which is punishable by imprisonment in the county jail for up to 6 months, or a maximum fine of $2,000. If you've been charged with battery against a paramedic, firefighter, peace officer, or another individual in a similar line of work, you may be sentenced to 1 year in jail. Moreover, if you're charged with battery causing great bodily injury under Penal Code 243(d), you can be charged with a felony and will face even severe consequences.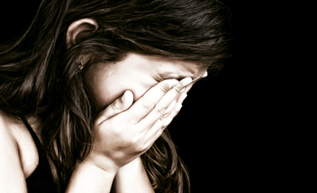 While parents have the legal right to apply reasonable physical force in punishing their children, there are instances where the use of force against a child can be considered domestic violence. California Penal Code Section 273(d) makes it a criminal offense to impose cruel physical punishment on a child, which is not considered reasonable discipline. Child abuse includes chocking a child, slapping, hitting or kicking a child, aggressively shaking a child, throwing objects at a child, or pushing a child down.
Child abuse in California is a wobbler offense and can, therefore, be charged as a misdemeanor or a felony. If you're convicted of a misdemeanor child abuse, the punishment can include a fine of up to $6,000 and up to 1 year in county jail. If you're convicted of a felony child abuse, you could be subjected to a sentence of 2, 4, or 6 years in state prison and a fine not exceeding $6,000. In addition, the jail sentence can be increased by 4 years if the defendant has a prior child abuse conviction.
At The LA Criminal Defense Law Firm, a seasoned child abuse attorney will thoroughly review all the specific facts of your case in order to determine the best legal defense strategy. For instance, your attorney may argue that you were accused of child abuse by a family member who has other motives such as jealousy, anger, revenge or the accusation is connected to an active child custody case.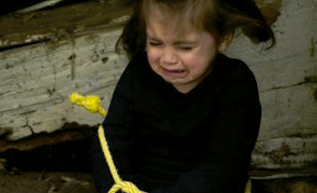 Child endangerment charges in Los Angeles County are often related to a domestic violence case. Basically, when a person endangers the safety or well-being of a child, he/she could face child endangerment charges.  Under PC 273(a), it's illegal to cause or allow a child to suffer unjustifiable mental suffering or physical pain, cause or allow a child to be placed in a dangerous situation or cause or allow a person in your care to be injured. To be charged with child endangerment, you do not have specifically intended to cause any harm or break the law. Also, the pain or suffering inflicted is that which is excessive or not reasonably necessary under the circumstances.
Unlike the crime of child abuse, a child does not have to suffer an actual injury in order for a person to be charged with child endangerment. Any reasonable physical or mental harm to a child may lead to a child endangerment charge. Depending on the circumstances of your case, you can be charged with a misdemeanor or felony. Typically, you're likely to be charged with a felony if your actions exposed the child to a great risk of bodily harm. If convicted of misdemeanor child endangerment, you could face up to 1 year in a Los Angeles County jail. Conversely, felony child endangerment is punishable by up to 1 year in state prison.
At The LA Criminal Defense Law Firm, we understand the manner in which child endangerment cases are investigated and prosecuted. We can use a variety of legal defenses by asserting and proving that the accusations are false, your conduct was not intentional, you were acting within your legal rights to discipline the child, the allegations are being used during a child custody battle.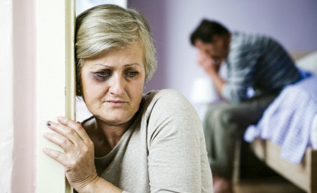 Under PC 273.5(a), it is illegal to injure a cohabitant, spouse, or fellow parent in the act of domestic violence. This crime is known as domestic violence, domestic abuse, or corporal injury to a spouse. To prove that the defendant inflicted injury on a spouse, fellow parent, or cohabitant in a traumatic condition, the prosecutor must establish that:
The defendant deliberately and unlawfully caused physical injury to his/her current or former cohabitant, spouse, fiancée, significant other, or fellow child's parent
The defendant did not act in self-defense
The injury caused a traumatic condition.
Corporal injury on a spouse is a wobbler offense. If convicted of a misdemeanor, you will be subjected to a maximum of 1 year in county jail plus a maximum fine of $6,000. A felony spousal abuse conviction, on the other hand, attracts a punishment of 2, 3, or 4 years in state prison and a maximum fine of $6,000.
Every case involving corporal injury to a spouse is unique, and that means that the appropriate defense strategy will depend on specific facts. Legal defenses that our attorneys can use include false accusations, accidents, and self-defense.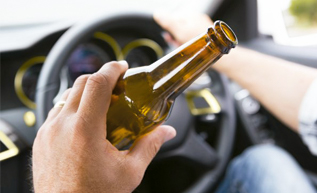 Driving under the influence in California may have severe consequences on your life. DUI laws are very strict, even towards first-time offenders. California Vehicle Code defines DUI as driving with a blood alcohol content (BAC) of 0.08% or higher, 0.04% or higher for commercial drivers, or any measurable BAC for drivers under 21. In addition to the criminal case, your license will be subject to suspension by the California Department of Motor Vehicles. This takes immediately after a police officer reports your case, and you have up to 10 days to request a hearing and prevent automatic suspension.
If convicted of a DUI, you may be subjected to possible jail time and hefty fines. In addition, you may be required to take Alcoholics Anonymous classes and to have Ignition Interlock Device (IID) installed. For a first-time DUI offender, the DMV will suspend your driver's license for a period of four months and require alcoholic education classes. If you declined to submit a blood or breath sample, there's a possibility that your driver's license could be suspended for a maximum of one year.
At The LA Criminal Defense Law Firm, we handle our clients with the assumption that they are innocent of the pending DUI charge. We understand how the system works and will not let you take a guilty plea until the prosecutor proves every element of the crime beyond a reasonable doubt. Our Los Angeles DUI attorneys also work tirelessly to have the charges reduced so our clients can retain their driving privileges, avoid jail time, and maintain their employment.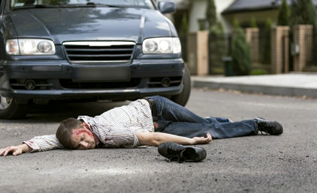 Regardless of fault, California's hit and run laws require drivers involved in a crash to immediately pull over, exchange contact information with the other party, and help those injured as a result of the accident. Unfortunately, many drivers panic and immediately leave the crash scene, a move that can result in serious criminal charges and severe legal repercussions.
If you leave the scene of the crash, you may be charged with a misdemeanor hit and run if the accident resulted in property damage. However, you can be charged with a felony if another person was injured or killed. The maximum penalty of a misdemeanor hit and run is 1 year in county jail and fines. Felony hit and run can be punished by a maximum of 4 years' incarceration. Also, there could be an additional 5 years imprisonment is the accident resulted in death, and you were intoxicated at the time of the accident.
The defense strategy that our hit and run attorney will employ depends on the facts of the case. For instance, we can argue that the police arrested the wrong person, that you were not the driver, that you were not driving, or that you were not aware that you were involved in a crash. Also, if we can't beat the charges against you, we will relentlessly negotiate for a sentence of probation to avoid jail time.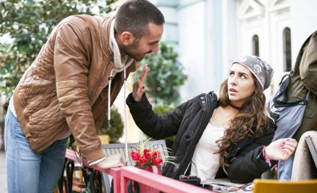 Under California Penal Code 647(a), lewd and lascivious conduct refers to soliciting to engage or actually engaging in lewd acts in any public place or another place within the public view, and where another person is likely to be annoyed or offended. Lewd conduct typically involves a sex act such as case encompasses a sex act in a public place including masturbation, exposing genitals, and oral sex. A public place includes any open place to the general public or any place that is exposed to public views, such as a car park, public bathroom, movie theater, city park, massage parlor, or common hallway in an apartment complex.
Lewd and lascivious conduct is a misdemeanor punishable by a maximum fine of $1,000 and 6 months in county jail. However, local judges often order informal probation, which can encompass counseling, fines, AIDS test, and instructions to stay away from the place where the lewd conduct incident happened. While mandatory sex offender registration is not always required, the court may order registration if the defendant is found to have committed the lewd conduct crime out of sexual compulsion.
Depending on the facts of your case, we can use a variety of legal defense, including asserting that you were not in public place or an area open to the public, you did not touch private parts or did not do it for sexual gratification, you had reasonable belief no one was present who might have been offended, or the police used entrapment to entice you into committing the crime.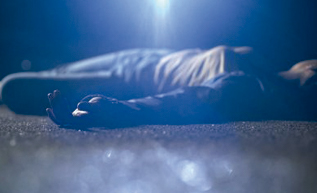 Despite the fact that manslaughter is considered a less severe charge than murder, it is a very serious crime in California. While murder requires malicious intent to cause another person's death, manslaughter is the illegal killing of another person without malice. Under California law, there are three forms of manslaughter:
Vehicular manslaughter: You can be convicted of vehicular manslaughter if a passenger, driver, or pedestrian was killed due to your negligent action.
Voluntary manslaughter: Charged under PC 192(a) and defined as the unlawful killing of another upon the heat of passion or sudden quarrel. The prosecution must show that you were driven over the edge and lost self-control.
Involuntary manslaughter: Involved killing another person in an unlawful manner and without due causation or circumspection.
Manslaughter in California is charged as a felony punishable by heavy fines and a lengthy prison sentence. The penalties can have devastating effects on your personal, professional, and family life. As such, it's important to have experienced Los Angeles manslaughter attorney who will fight to have the charges dismissed or reduced.
At The LA Criminal Defense Law Firm, we can defend your case by arguing that the law enforcement officer arrested the wrong person, you have a legal justification such as self-defense, or that your action wasn't done with disregard for human life. Alternatively, we can argue that an involuntary manslaughter charge is more suitable.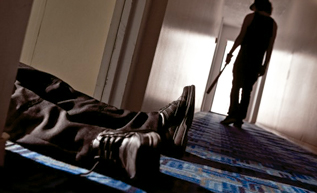 According to PC 187(a) murder is the unlawful killing of another person with malice aforethought. The crime of murder is divided into various categories, including first-degree murder, second-degree murder, capital murder, and felony murder.
If you're convicted of first-degree murder in California, you can be subjected to 25 years to life in prison. Moreover, if the killing was related to a hate crime, the sentence can be increased to life without the possibility of parole. Persons convicted of second-degree murder can face 16 years to life imprisonment. Capital murder attracts the sentence life without the possibility of parole or a death penalty. Additional penalties can be added if aggravating factors are involved.
If you're charged with murder, it's imperative that you seek strong legal action with the support of The LA Criminal Defense Law Firm. We can review and aggressively defend your case from the pre-filing period to the conclusion of the legal proceedings. With thorough investigation and research, Our Los Angeles murder criminal defense attorneys may be able to help you avoid the devastating impact of a murder conviction.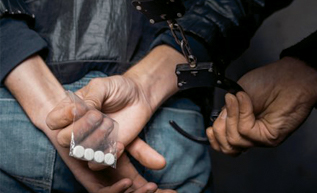 Under California Health and Safety Code 11350(a), it's unlawful to possess a controlled substance without a valid prescription. A controlled substance can be a legal or illegal prescription drug. To be sentenced for possession of a controlled substance in California, the prosecution must prove that:
The defendant unlawfully possessed a controlled substance,
The defendant knew that the substance is controlled,
The defendant was aware of its presence, and
The controlled substance was in a usable amount.
 Possession of a controlled substance in California is a misdemeanor that is punishable by a maximum of 1 year in county jail. Also, you can be placed on parole or probation that will probably require you to undertake random searches and drug testing by the police. Also, based on the facts of your case, you could be charged with a felony, which is punishable by 16 months, 2, or 3 years in state prison. Some drug offenders may avoid a conviction with a deferred entry of judgment or Proposition 36.
Depending on the facts of your case, there numerous legal defenses that a drug possession defense attorney at The LA Criminal Law Firm can raise on your behalf, including momentary possession, lack of knowledge, lack of control or possession, failure to follow police procedures, or valid prescription.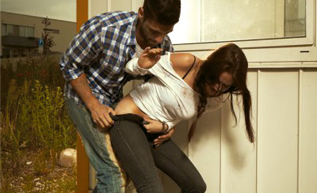 California PC 261 defines rape as nonconsensual sexual intercourse by means of force, fraud, threats, or with a person who is unconscious or incapacitated in a manner that he/she cannot give legal consent. The sentence imposed for a conviction of rape in California may be 3, 4, or 8 years. However, if the victim is a minor between 14 and 18, the punishment increases to 7, 9, or 11 years in state prison. In addition, if the victim is under 14, the sentence may be 9, 11, or 13 years of imprisonment.
The critical issue in any rape prosecution is consent. As such, your LA criminal attorney must thoroughly cross-examine complaining witnesses to establish that the sexual contact at issue was consensual. We can also argue that there's inadequate proof that sexual intercourse actually took place or it is simply a case of mistaken identity.