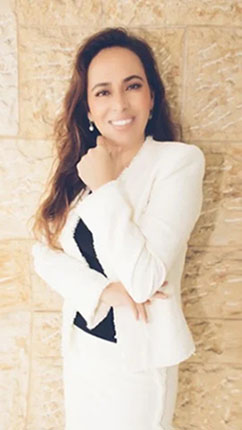 Our firm has been successfully handling misdemeanor and felony criminal matters for the past 20 years. We take cases from inception to conclusion, all while considering our client's goals and needs for the case outcome. We also handle all motions to terminate early, motions to reduce the case status, motions to seal the arrest, motions to expunge and pardons.
Our founding attorney, Sharen H. Ghatan, has established strong professional relationships with the prosecutors, judges and police personnel involved in Los Angeles, Orange, Ventura, and San Bernardino county courthouses. We have prevailed in obtaining many dismissals, reductions and rejections of the most challenging cases to the least complex. The team is committed to providing you attentive client care, aggressive and knowledgeable criminal & DUI defense, as well as a financial plan that takes into account your budget. This is not a luxury, our service is an absolute necessity, as we safeguard your physical and legal freedom.
Attorney Ghatan has been honored with SuperLawyer status, which ranks her in the top 2.5% of attorneys in California. She is also a judge pro tem, so she is able to see the case from a variety of angles. She uses past wins and experiences to benefit her new clients, and is well-respected by peers and the bench alike.
In addition, Ms. Ghatan is often a resource for television, radio and social media legal news outlets. Her trusted insight is always in demand as she is the head moderator of numerous attorney groups in Los Angeles and women's legal forums as well. Our entire team is completely dedicated to our client's satisfaction and thus, are available every day, including weekends, for complimentary legal consults. We won't rest until we get the best possible result for you!
What We Do
Our law firm handles your case from the beginning to the end. You can call us from your arrest, and we can help you connect with a bail agency as well as give you legal advice on how to handle all discussions with authorities. In our initial consultation, we will give you expectations on the outcome of your case so you understand what penalties you might be facing.  Additionally, we will devise an initial defense based on our understanding of the facts of the case and our experience in similar types of cases. Once you decide to bring us on board, we will begin our investigation on the allegations against you and construct a solid defense while working alongside you, so you understand every step of the process.  Even before the arraignment, we will be in contact with the DA and work to achieve a favorable deal for you. If your case progresses, we will continue to fight for the dismissal and reduction of the charges. If at any time you are not happy with the outcome, we are not afraid to go to trial.
Common Types of Crimes We Handle
Under California law, crimes fall under two main categories: misdemeanors and felonies. A misdemeanor is a less serious crime that attracts a sentence of one year or less in county jail. On the other hand, a felony is a more serious crime whose penalties may include imprisonment of more than one year in state prison. Whether a crime is a felony or a misdemeanor depends on several factors, including the nature and seriousness of the crime. We at The LA Criminal Defense Law Firm are experienced in handling all misdemeanor and felony charges.
Some of the crimes charges that we handle include:
Violent Crimes Charges
Violent crimes are the most serious and the most severely punished crimes under California law. We can defend you against a wide range of violent crimes, including:
Murder (Penal Code 187)
Robbery (Penal Code 211)
Assault (Penal Code 245 PC)
Kidnapping (Penal Code 207 PC)
Arson (Penal Code 451)
Carjacking (Penal Code 215)
Criminal threats (Penal Code 422), among others.
Most people are accused of violent criminal offenses while in the real sense, they are innocent. We can adopt various defense strategies, including misidentification, mental illness, false accusation, or accidents to prove your innocence. Please contact our experienced Los Angeles criminal defense lawyers for case evaluation because these defense strategies vary depending on your case.
Sex Crimes Charges
We also offer defense services for a wide range of sexual crimes, including:
Rape (Penal Code 261)
Lewd acts with a child (Penal Code 288)
Child Pornography (Penal Code 311)
Sexual Battery (Penal Code 243.4)
Indecent Exposure (Penal Code 314)
Lewd Conduct in public (Penal Code 647 (a)), among others
Our criminal defense attorneys will scrutinize the evidence against you and identify any loopholes that can be used to your advantage.
Theft Charges
Our attorneys can help you fight theft and property crime charges, including:
Grand theft (Penal Code 487)
Burglary (Penal Code 459)
Petty theft (Penal Code 488)
Embezzlement (Penal Code 503)
Receiving stolen property (Penal Code 496)
Petty theft with a prior (Penal Code 666), among others
Most people accused of financial and property crimes do not have prior criminal records; therefore, with proper defense, the court can reduce their charges to a less severe charge.
Drug Crimes Charges
We can represent you in all misdemeanor and felony drug crimes charges, including possession of a controlled substance under the California Health & Safety Code 11350 HS. We can also defend you against charges of possessing a controlled substance for sale under Health & Safety Code 11351 HS.
Our attorneys also handle cases relating to Sales or Transportation of a Controlled Substance under California Health & Safety Code 11352 HS. We can also defend you against Possession of Methamphetamine under California Health & Safety Code 11377 HS.
We also handle all cases relating to violence, including domestic violence, child abuse, and child endangerment, among others. 
Why Hire Us?
Apart from the expertise of our seasoned attorneys, some of the reasons you should hire us are:
We value our clients - your success is our success!
We are always available to serve you - our support team works 24/7/365
Our attorneys are experienced in handling all criminal cases under the State and Federal Laws, whether felonies or misdemeanors
Contact Us Today!
Criminal laws are ever-changing as criminal laws evolve. You want a seasoned and expert attorney who is in the courtroom every day to handle these diverse cases but also a team of attorneys who are dedicated to representing you tirelessly. That is why we invite you to contact The LA Criminal Defense Law Firm at 310-935-1675 if you have a case out of Los Angeles. Call us today!